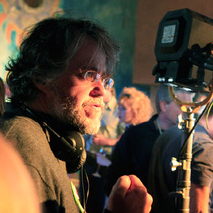 ANDREA PORPORATI
Director, writer and screenwriter
Starting in the 90s, he began a collaboration with director Gianni Amelio for the screenplay Lamerica (America). In the years that followed, he wrote several other successful scripts for cinema and TV, including Sole negli occhi (Sun in the Eyes), in which he also made his directorial debut. In 2006, he directed Il Dolce e L'Amaro (The Sweet and the Bitter), selected in competition at the Venice Film Festival. Some of his subsequent works include, the Faccia d'Angelo (Angel's Face) series for Sky with Elio Germano and the creation of Il Nome della Rosa (The Name of the Rose) series by Umberto Eco.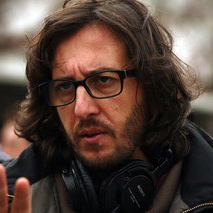 DANIELE VICARI
Director, wrtier
 
He has directed Diaz – Non Lavate Questo Sangue (Diaz – Do Not Wash This Blood), Sole Cuore Amore (Sun Heart Love), Il passato è una terra straniera (The Past is a Foreign Land), L'orizzonte degli eventi (The Event Horizon), Velocità massima (Maximum Speed), among others, obtaining numerous international awards and prizes. He is the director of the Gian Maria Volonté School of Cinematographic Art and has also written a novel Emanuele in the Battle, published by Einaudi in 2019.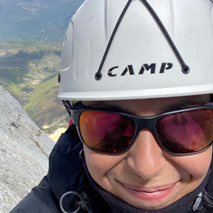 FRANCESCA ZANZA
Producer
 
From 2005 to 2011, she worked for Vivo Film, an independent production company, where she was the line producer and also in charge of project development. She did the same from 2011 to 2019 for Asmara Films. Over the years Francesca has collaborated in the creation of numerous projects with directors such as Daniele Vicari, Michelangelo Frammartino, Susanna Nicchiarelli, Guido Chiesa, Jean-Louis Comolli, Jennifer Fox, Noaz Deshe, Babak Jalali, Duccio Chiarini, Massimo D'Anolfi and Martina ParentI. 
In 2020, she was selected to represent Italy in the EAVE program, which is a training and networking program for independent European producers.
Kon-Tiki Film S.r.l., is an independent production company based in Rome and founded in 2020 by Andrea Porporati, Daniele Vicari and Francesca Zanza.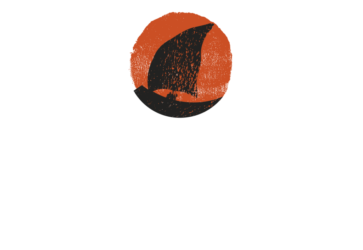 Kon-Tiki is the raft used by the Norwegian explorer and writer Thor Heyerdahl on his 1947 expedition across the Pacific Ocean from South America to the islands of Polynesia.
The Kon-Tiki enterprise was designed to demonstrate that the colonization of Polynesia could have occurred, in pre-Columbian times, by populations of South America.
For this purpose, the expedition was prepared in such a way as to use, as far as possible, methods and technologies present at that time.
The incredible crossing was then recounted in a book and a film that have remained in the imagination of millions of readers and viewers, and still feed dreams and visions today.
During the lockdown, while shooting the fictional feature film Il giorno e la notte, we realized that the way we make cinema and television up until now no longer satisfies us; we need a different approach, an immersion into the film process that seems to be lost in the maze of mechanisms, habits and routines of a practice that go against the very meaning of the word "production."  Kon-Tiki will not be able to solve this immense problem and for this reason, it is not truly a "production house," because it would be too much and not enough at the same time.
It will undoubtedly be a "home," that is, a place that is home… a refuge, protection and a repository of bodies and dreams – ours and those of those who want to live there with us.
But even more, it will be a "shop," that is, a place for creating objects, experiences and stories; a floating shop that wanders around in the reality of things.
The components that belong to the experience of representation will therefore merge in this house and workshop: the body, thought and space. The body of the actor who in that specific environment gives shape to an original mise on scene which will be filmed in a completely free way.
That's why Kon-Tiki wants to move without forcing, even abandoning itself to the currents but keeping these three elements well linked: writing / acting / filming.
Writing
about what surrounds us, what besieges us, what worries us, the so-called "reality", a harbinger of conflicts, dramas and hilarious experiences. Reality so stupidly removed from our lifestyle, from our ideology, from the communication tools that then suddenly presents the bill, forcing us to put our feet on the ground. A reality that does not exclude the fantastic, the invention; rather instead provokes, amplifies, and creates excessively. Write in total disinhibition beyond any predefined scheme.
Acting
out of deep need, beyond the profession, beyond their social role, for the actor can be synonymous with living. Acting by regaining possession of oneself, one's instincts, the desire not to be trapped, acting by giving one's life to the public and not just one's image, to have returned the immense energy of those who, looking, get excited, live, participates and recognizes himself in the actress and actor. Acting to live as well as to appear.
Filming
so as not to surrender to the evidence, but to see what's behind things "as they are", to fathom reality, reveal its contradictions, pay homage to the act of creating under the eyes of the beholder, author/viewer makes no difference. Filming so as not to surrender to the evidence and force majeure.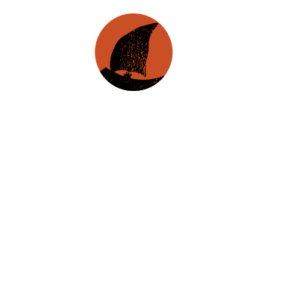 Kon – Tiki Film s.r.l.
Via della Bufalotta 2N 00139 Roma
C.F. / P. IVA 15780611008
info@kontikifilm.it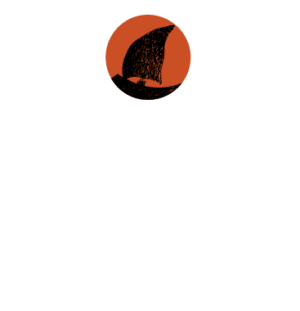 Kon – Tiki Film s.r.l.
Via della Bufalotta 2N 00139 Roma
C.F. / P. IVA 15780611008
info@kontikifilm.it